You can export (another word for "download") all of your participants' responses to all the questions in your survey. When you export data from Qualtrics, you can save data to your computer for analysis in another software package, to share the file with a trusted colleague, or even to import back into another survey. Each row of the file is a different respondent, and each column is a question of the survey they answered, survey metadata (e.g. Recorded Date, IP Address, etc.), contact fields, and any Embedded Data you may have recorded for each respondent.

Find a complete tutorial on how to export responses here.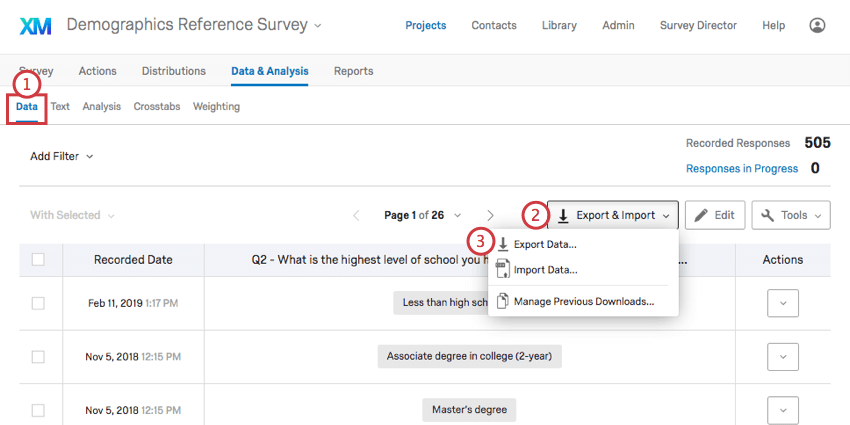 You can download different data formats from Qualtrics. Find the overview of possible data formats here.