Skip to Main Content
It looks like you're using Internet Explorer 11 or older. This website works best with modern browsers such as the latest versions of Chrome, Firefox, Safari, and Edge. If you continue with this browser, you may see unexpected results.
Why manage your data?
To keep research reliable and reusable (= useful! ) for other research(ers)
Research Data Management (RDM) helps to make conscious decisions about research data and keeps data safe. It also encourages open(ly available) science and enables the reuse of data.
From the point of view of scientific integrity the data that are used in your research should be:
Academic researchers should make their research data FAIR for all their publications.
NOTE: you will always archive and publish your data in accordance with faculty regulation. Discuss the implications of managing your data with your supervisor at an early stage.
What are research data?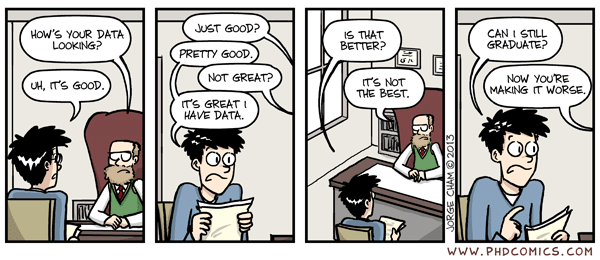 Research data are data that was used as the source for an analysis or data that was collected during research.
Research data can take on many forms, e.g.:
measurement data of experiments (e.g. from equipment)

illustrations

geographical data

survey results

models (e.g. economic or mathematical or on climate)

chromatograms

sources (data obtained through archival research or literature reviews)

interviews (you need informed consent from the interviewees)
In the course of the data life cycle you may want a secure place to store your data.
How to store your data - a data management plan?
A data management plan is a formal document written at the start of the research (of your thesis). It provides an overview of all aspects regarding data management during and after your research.
A data management plan is a dynamic document that requires updating from time to time. In short, the data life cycle (see figure below) will be mapped by means of your data management plan.
You may share and discuss your data management plan to your supervisor.
Data jargon
Raw data = data that has not yet been analyzed, data in the state in which it was collected.

Processed data = data that has been subjected to analysis, from which some variables have been selected or data that has been organized in some other way.

Models = data that have been processed into a computer model, a calculation sample, or a formula.

Logbooks = raw data written down in the course of experiments, observations &c, together with notes and explanations.

Informed consent = a document in which an interviewee gives his or her consent to use and store the interview.

Metadating = supplying terms that will improve the findability of your data, e.g. author, title, type(s) of data, field of research

Naming convention = a standard method to name your files, e.g. name_field-of-research_sample-number_date.